Taking Audiovisual Solutions from Concept to Final Walkthrough
TSI's AV engineering services are here to make sure your technology works exactly as expected. By applying an integrated approach, we can combine the latest technologies into scalable systems meant to grow with your company over time. We deploy within budget and on time, giving you a competitive advantage.
5-PHASE DESIGN/BUILD PROCESS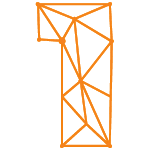 No two projects are the same. That is why we begin every project with a discovery phase. We listen to your organization's needs and goals, and then dive into how to effectively deliver a scalable solution that aligns with technological realities, budgets, and company desires. Your company's needs are unique. Your technological solutions should be, too.  
Next, taking the information gathered in the discovery phase report, our design team develops a systems solution that encompasses all aspects of the project. The unique benefit you get from using TSI is we have experts in every area of the project all under one roof (AV, network cabling, and security). We create extensive drawings to demonstrate exact locations of every hardware placement and cable drop.
We are a certified engineering company with the experience and expertise to bring your audiovisual projects to life. Our trained engineers work closely with you throughout the process, from planning and design through to installation, testing, and commissioning. We create blueprints that ensure your system can be used reliably without fail.
We make sure your audiovisual systems work for you. Our experts will efficiently and professionally integrate your audiovisual system to your infrastructure and test it on-site or in our pre-fabrication and demo rooms. Our number one priority is to ensure that you get exactly what you were expecting from the technology. We have certified technicians who are experts at AV systems.
You can rest easy knowing we are there for you through the whole process – even after the installation. Every project is a relationship, and we honor that by offering post-installation services and support, in addition to all manufacturer warranties. Every project is awarded our basic support package, but we also offer standard and enhanced support packages as well.
We are here to help! We have trained experts ready to discuss any upcoming project, partnership, career opportunity, or anything relating to the audiovisual industry. Drop us a line and we will get back to you as soon as possible.