MBE Audiovisual Design/Build
Do you have W/MBE requirements? We would love to hear from you! Please leave a request, question, or comment in the form below. TSI is a self-performing MBE organization.
Existing Customer? Open a service ticket to expedite your service request
Certified MBE Full-Service Integrator
TSI Global is a subsidiary of Miami Nation Enterprises and a certified Minority Business Enterprise (MBE). Contact TSI for all your MBE participation needs.
Miami Nation Enterprises Subsidiary
TSI is a subsidiary company of Miami Nation Enterprises, the Business Economic Division of the Miami Tribe of Oklahoma.
Miami Nation Enterprise became the majority shareholder in 2013 and helped TSI reach minority status.  Since then, TSI has made it a company goal to help other fellow M/WBE companies grow and succeed.  We accomplish this goal by working closely with minority companies and utilizing their skills and resources to add a more diversity to our projects.  Together, we enhance the limits of innovation, productivity, and creativity.  
The mission of Miami Nation Enterprises (MNE) is to create and expand a diverse base of businesses and offerings to better support the people and new tribal programs.  MNE specializes in a wealth of services in the federal, entertainment, technology, construction, health, and consumer industries.  Learn more about MNE here.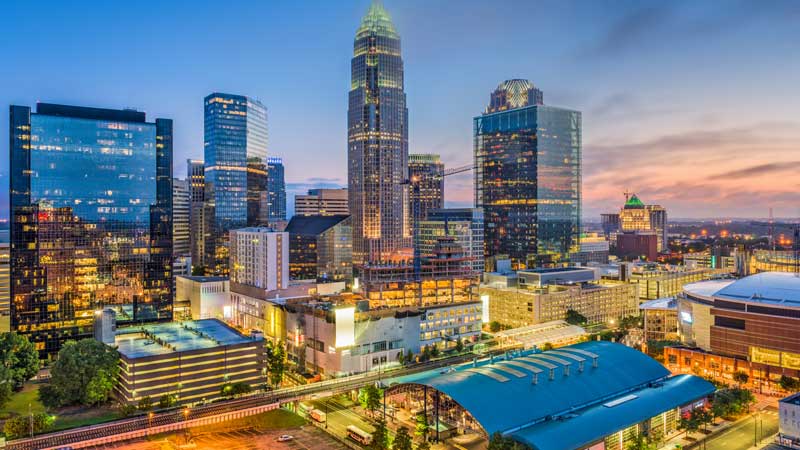 Mid-States Minority Supplier Development Council
State of North Carolina (in process)
Municipality of Charlotte (in process)
We have been fortunate enough to work in every state. Contact any one of our offices for nationwide audiovisual projects.
Address: 700 Fountain Lakes Blvd. St. Charles, MO 63301
Office: 636-949-8889
Service: 636-425-1400
St. Louis, Missouri is our headquarter office. We were born here in 1987 and have been able to continue serving our clients because of this community. Contact our St. Louis office to see how we can help you find the right solution for your business.
Address: 4275 Corporate Dr. NW #150, Concord, NC 28027
Office: 980-271-2605
Service: 636-425-1400
TSI is in Charlotte, NC! Our East Coast office allows us to perform quality technology solutions at a higher level. Drop us a line about starting a project or career at this location.
Office: 720-449-8080
Service: 636-425-1400
Denver, Colorado is currently our most westward location.  Together with our other two offices, we are capable of taking on projects nationwide.
Stay Updated and Follow Our Socials and Blog
CHECK OUT OUR RECENT WORK
All Your
AV
Cabling
Fiber
Low Voltage
Security
Electric
Solutions
NATIONWIDE AV & LOW VOLTAGE SYSTEMS
TSI is a full-service turnkey audiovisual and low-voltage systems integrator providing convergent audio/video, networked communications, security systems, and electrical solutions to clients across the nation.
We are here to change the way you work and collaborate. From consultation to complete design/build – We can help you every step of the way. Feel free to shoot us a call, email, or live chat to get in touch.